Roger Crockett
Roger Crockett is the newest Board member at the United Way of Rockbridge. His tenure just began January 19, 2022. His bio will be coming soon. Stay tuned!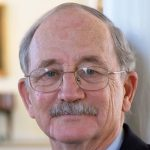 Holt Merchant (President)
Holt Merchant first came to Lexington as a Washington & Lee (W&L) undergrad student.  Following military service and graduate studies he subsequently returned, joining the W&L faculty in 1970.  During his 43 year tenure at the university Holt served as the Martin and Brooke Stein Professor of American History, chair of the History Department, and Marshall of the University. He is a published author and lectures widely to general audiences, most often on George Washington, Robert E. Lee and the Civil War.  Since his retirement from teaching Holt remains active, volunteering for the United Way of Rockbridge (UWR), the Community Table, the Rockbridge Area Relief Association, and Grace Episcopal Church.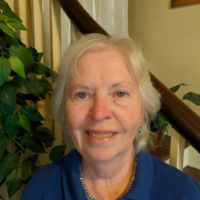 Janet Lemmer (Past President)
Janet and her family first came to Lexington while her husband served on the NROTC staff at VMI. After 3 years, the family moved to 29 Palms, California, but continued to keep track of Lexington events through friends. When Greg retired from the Marine Corps, they returned to the Rockbridge area. Though considered newcomers to some, they've been Rockbridge County residents a total of 26 years. Janet has been involved in nonprofits and school settings for 30 years, either as staff or a volunteer. She looks forward to helping many community organizations in the area as a member of the UWR board.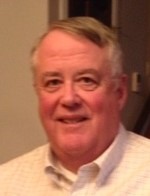 Lynwood M. Dent, Jr. (Vice President)
A Roanoke native, Lynn graduated from The College of William and Mary. He married his college sweetheart, Carol, and moved to Baton Rouge where he received his Ph.D. in American History at Louisiana State Univ. Lynn then completed a post-doctoral fellowship at the Univ. of Kentucky after which he joined the U.S. Dept. of State as a Foreign Service Officer, serving both domestically and overseas. Lynn retired as a Senior Officer in 2006, when he and Carol moved to Lexington. For eleven years he continued to work part-time for the State Dept. as the logistics management officer for major international meetings hosted by the President or the Secretary in the U.S. He is a member of Grace Episcopal Church, serving on the Vestry and as Chair of the Mission and Outreach Committee of the Gadsden Trust. He also volunteers at the RARA food pantry, and is a member of the English-Speaking Union in Lexington.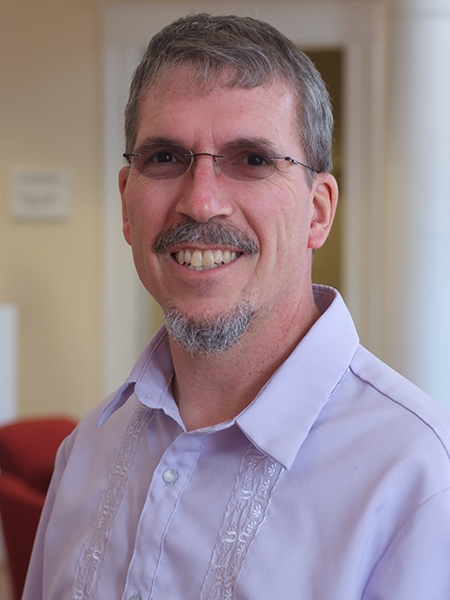 Mike Smitka (Treasurer)
Michael Smitka has been in the community for almost 30 years and served on the UWR Board for 6 years, including 2 years as president. In the past he has been active with Scouting and with several local churches; his wife Gloria has been active with healthcare issues. They are both teachers, Mike as Emeritas status at Washington & Lee, and Gloria at Dabney S Lancaster Community College. In addition, their children went through Rockbridge County schools so they are deeply involved in education in our community.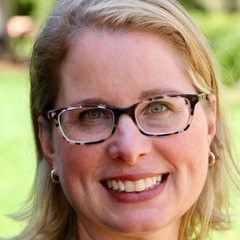 Christian Worth (Secretary)
Christian came to Lexington in 1987 as a freshman at W&L from her hometown of Louisville, KY. Upon graduation, she and her husband Ben Worth moved to back to Kentucky where she studied law and established her law career. She served as a civil legal services attorney, public defender, and was on the local Pro Bono board for many years while in private practice. In her law practices, she worked often with agencies similar to those that UWR supports in cases, in particular, those involving families in what is called "dependency, neglect, and abuse" cases. She returned to Lexington in 2016 when her husband took a position at DSLCC. She is a member of the Virginia Bar.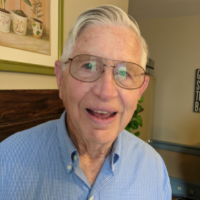 Malcolm Brownley
Malcolm grew up in Rockbridge Baths and moved back in 2007 after 49 years away. Most of those years were as a Presbyterian minister in Kentucky, Indonesia, Georgia, North Carolina, and West Virginia. In retirement, he is a gardener, a consultant in church revitalization and planning, and a volunteer in several community organizations including Rockbridge Area Master Gardeners, Rockbridge Area Community Services Board, Lexington Presbyterian Church, Brownsburg Ruritan Club and the Stonewall Jackson House museum.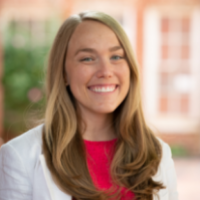 Sarah Centorino
Born and raised in New Orleans, Sarah Centorino fell in love with the Shenandoah Valley when she attended Washington and Lee University. After graduation in 2014, she and her husband stayed in the area while she earned a Masters in Commerce from the University of Virginia; Sarah then joined a public relations firm in her hometown. The couple always had Lexington on their minds, however, and they returned after a few years, excited to be settled in the Rockbridge community once and for all. Sarah now works for James William Moore Real Estate Co. and supports her alma mater as the Vice President of the Rockbridge Alumni Chapter.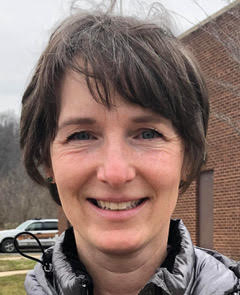 Annabelle Hoover
Annabelle spent most of her life in the Pacific Northwest, primarily the Seattle, WA area. She graduated from the University of Washington with a creative writing major, and is now a lifelong UW Husky football fan. When her husband Alan Straub took a position at W&L, the family made the cross-country trek from Bainbridge Island to Lexington. Annabelle has spent much of her career in the running and outdoor industries, working to improve supply chain, operations and customer service at Brooks Running and Outdoor Research. Annabelle is excited to put her corporate experience to work in the nonprofit world, and contribute to the community in a meaningful way.
Darly Panebianco
Darly was born in Lima-Peru and is currently working as Latinx Coordinator at Project Horizon in Lexington. She has been living in Lexington with her beautiful family since arriving in the U.S. four years ago. Darly worked more than 8 1/2 years as a police officer in her home country, serving in different roles that included the Presidential Guard in the FENIX unit, Domestic Violence area, and Traffic Accident Prevention Promoter. She loves to work hand in hand with entities that help underserved communities, applying her experience and working knowledge from her previous job.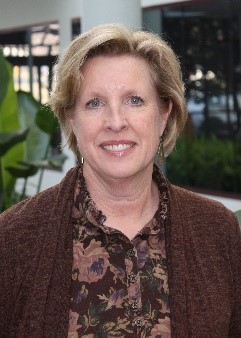 Debbie Pollard
Debbie returned her hometown, having spent 36 years working and raising a family in the DC area. Employment during that time involved organizational management in the commercial real estate brokerage industry and 15 years at the U.S. Dept. of the Interior, Interior Business Center (IBC). She was a lead for the Combined Federal Campaign at the IBC. She was also active with Girl Scouts and a variety of volunteer school and community activities. Debbie  hopes to help United Way of Rockbridge have a greater impact locally.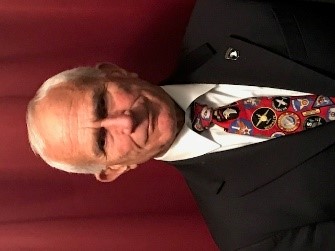 Paul Robblee
After VMI graduation, Paul entered the Army as an Infantry second lieutenant in the 101st Airborne Division. Upon deployment to Vietnam he served as Aide de Camp to the Ass't. Div. Commander for Operations, platoon leader, battalion logistics officer, and company commander. Paul then entered W&L law school, passed the Virginia bar exam following graduation, and transferred to the Army's Judge Advocate General's Corps. He taught law at West Point, served as an appellate judge on the US Army Court of Military Review, and as Staff Judge Advocate of the US Army Japan/IX Corps, and Third US Army. Post military service, Paul worked as the Chief Deputy Clerk, US District Court, Northern District of Georgia and later as a Staff Attorney on the GA Court of Appeals, retiring in 2014. Paul and wife Joanne returned to Lexington in 2016 where they are members of Grace Episcopal Church currently enrolled in the four-year Education for Ministry Program.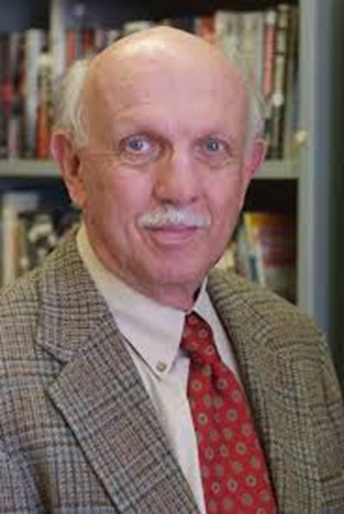 Frank Settle
Frank Settle came to Lexington in 1964 as an assistant professor of chemistry at VMI. He has been active in many community organizations including Boy Scouts, Rockbridge Christmas Baskets program, Trinity and Grace Episcopal churches, American Cancer Society, and Meals for Shut Ins. Upon retiring from VMI in 1992, Frank went on to hold positions with the U.S. Air Force Academy, the Department of Energy, and the National Science Foundation. He subsequently returned to Lexington to teach at W&L from 1998 to 2012. This is Frank's second commitment as a Board member at the United Way of Rockbridge.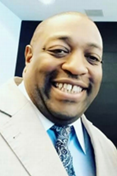 Rev. McKinley A. Williams
Reverend Williams was born in Pennsylvania but raised in Detroit, MI. A product of the Detroit public school system, he furthered his education at the Texas Southern University in Houston, TX and then Andover-Newton Theological School in Newton Centre, MA. For twenty-two years, Rev. Williams served as a Senior Pastor in Detroit where he was a member of various civic groups and community organizations to further advance progress and equality for humanity. Since 2017, he has served as Pastor of the Historic First Baptist Church of Lexington. Several ministries have been included under his ministry; the Rosa Harris Memorial Community Clothes Pantry/Closet, Women's Ministry, Men's Ministry, and a Lexington African–American Exhibit. Rev. Williams has preached, lectured and taught around the world. He is a member of the Baptist World Alliance where he serves on the Board of Missions, Evangelism and Theological Reflection. He is also a member of the Rockbridge/Lexington NAACP where he serves as the Chair of the Religious Affairs Committee. He currently serves as a Trustee for the Rockbridge Regional Library System and most recently Rev. Williams was selected to serve on the Board of the Rockbridge Area Conservation Council.
Want to join the Board or become a community volunteer? Email our Executive Director using our Contact Form